2019 Was the Start of An Era
Founded in 2019, Canna Bella Lux came into being when a visionary recognized the unmet need for a haven dedicated to cannabis accessories and a community of like-minded women. This dream birthed a safe space where women could freely converse about cannabis and explore delightful finds. The brick-and-mortar embodiment of this vision emerged in Lincoln Square on January 1, 2020 celebrating its grand opening. It hosted over 15 vibrant events, fearlessly navigating even the challenges of COVID with unwavering safety.  Our doors remained open due to the steadfast loyalty of the vibrant women in the cannabis community, a testament to resilience and unity. This chapter will forever be etched in our journey.  
Now, as we step into a new phase of Canna Bella Lux, we carry the spirit of those cherished moments. Stay tuned as we weave fresh narratives and elevate the cannabis experience to new heights. Embrace the evolution, and let's create more Canna Bella Lux magic together. 
CBL's Mission
As a women's cannabis brand, proudly Latina-owned, we center on women, wellness, and wisdom.
We're the embodiment of Canna Bella Lux's heart and soul – a brand that revolves around women's empowerment, holistic wellness, and profound wisdom. Our commitment lies in nurturing the essence of our Women, Experiences, Education, Diversity See You movement, expanding its influence across the nation. Through an array of immersive experiences, including our vibrant blog, curated retail offerings, transformative events, and a lifestyle that resonates, we weave a tapestry of personal and professional connections. Here, growth and empowerment flourish in a community that celebrates unity, inclusivity, and the vibrant spirit of women and queers.
Our Founder
Meet Tiffany Woodman, fondly known as
"The Canna Bella"
A Chicago native with a Palm Springs soul, she's a proud Puerto Rican/Italian serial entrepreneur, igniting success in retail and logistics startups. As the CEO and founder of Canna Bella Lux, Tiffany is a cannabis self-care advocate dedicated to the W.E.E.D See You mission fostering national connections and growth.
Tiffany's a Woodlands Academy and Northeastern Illinois University alum, with a Bachelor of Arts in Philosophy. With a heart for plant medicine, you'll find her unwinding with her husband, rescue chihuahuas, and enjoying her favorite shows.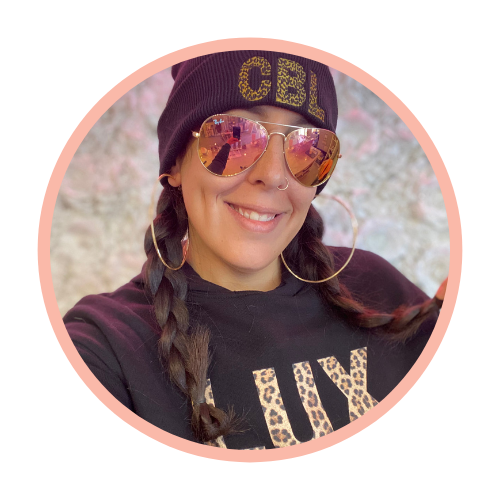 Terpene Blends
CBL's Primary Focus in Cannabis
Empowering women with terpene knowledge. It's our intention to help women and queers discover how these aromatic wonders in cannabis can harmonize your lifestyle – from stress relief to mood enhancement. Let's unlock the natural magic together for a balanced and empowered you.
Celebrating a Legacy of Local and National Cannabis Recognition